BF Goodrich used to make the Radial Truck TA which worked great on the rear of highboy's but they're not making them anymore. Coker makes a 285/70/15 Silvertown radial which I like but the original 315's were cooler.
What's everybody running today on the rear of their highboy cars?
Here's a few pics of the old tires.
Thanks in advance.
-Ron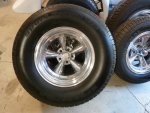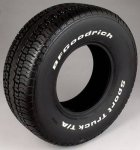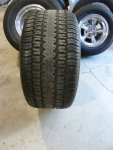 Last edited: