Now that we're all back up and running I'll pick up with my roadster build where I left off a couple weeks ago. Here's a couple pictures of how the car started and what it looks like today. I admit that I slowed down on this project for months (years ?) but I now have the drive to get it done.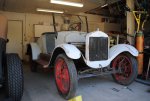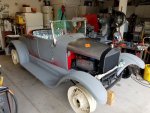 recently I've managed to mount the electric fan on the radiator, build a new electric water pump and now I'm building the hood. The first water pump was mounted in the original position but there wasn't enough clearance for the radiator top tank. This was originally a Speedway pump for a sbc. I kept the motor and the impeller and re-engineered a body from aluminum billet.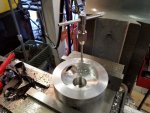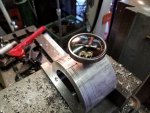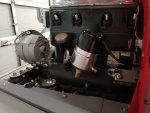 Next, the cooling fan...